Where to Find Good Vibes!
Newmarket Store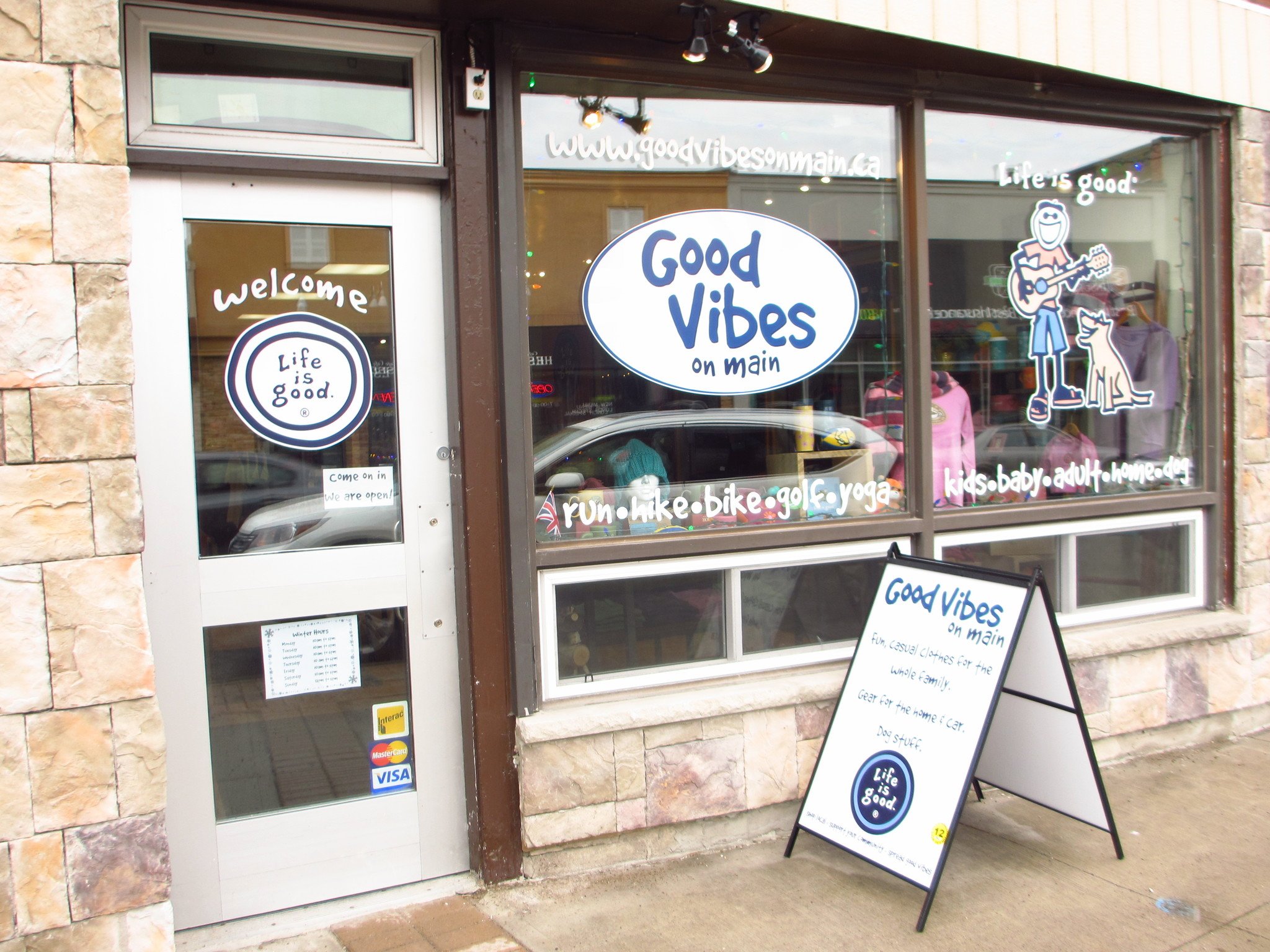 Address
254 Main Street, Newmarket, Ontario, L3Y 3Z5
905.895.0606
Lat/Long: 43.077632 -70.937311
STORE HOURS
Monday - Wednesday: 10am to 5pm
Thursday & Friday: 10am to 8pm
Saturday: 9am to 5pm
Sunday - 11am to 4pm
EVENTS
We have a busy weekend this weekend on Main Street! The Newmarket Farmer's Market is on every Saturday from May to October at Riverwalk Commons.
It's the York Region Pride Festival on Saturday - parade starts at 3pm and goes down Main Street. You can find Good Vibes on Main at the Community Fair at Riverwalk Commons 3pm - 11pm. 
Also on Saturday is the Newmarket Craft Beer Festival at Riverwalk Commons from 11am to 10pm. Tickets are $10 in advance or $15 at the door. Get $5 off the door price if you bring a non-perishable food donation for the Newmarket Food Pantry.
And finally it's the Newmarket North Lions Artisans Festival at Fairy Lake all weekend from 10am to 5pm. This is a juried event with local arts and crafts as well as food trucks.