Where to Find Good Vibes!
Newmarket Store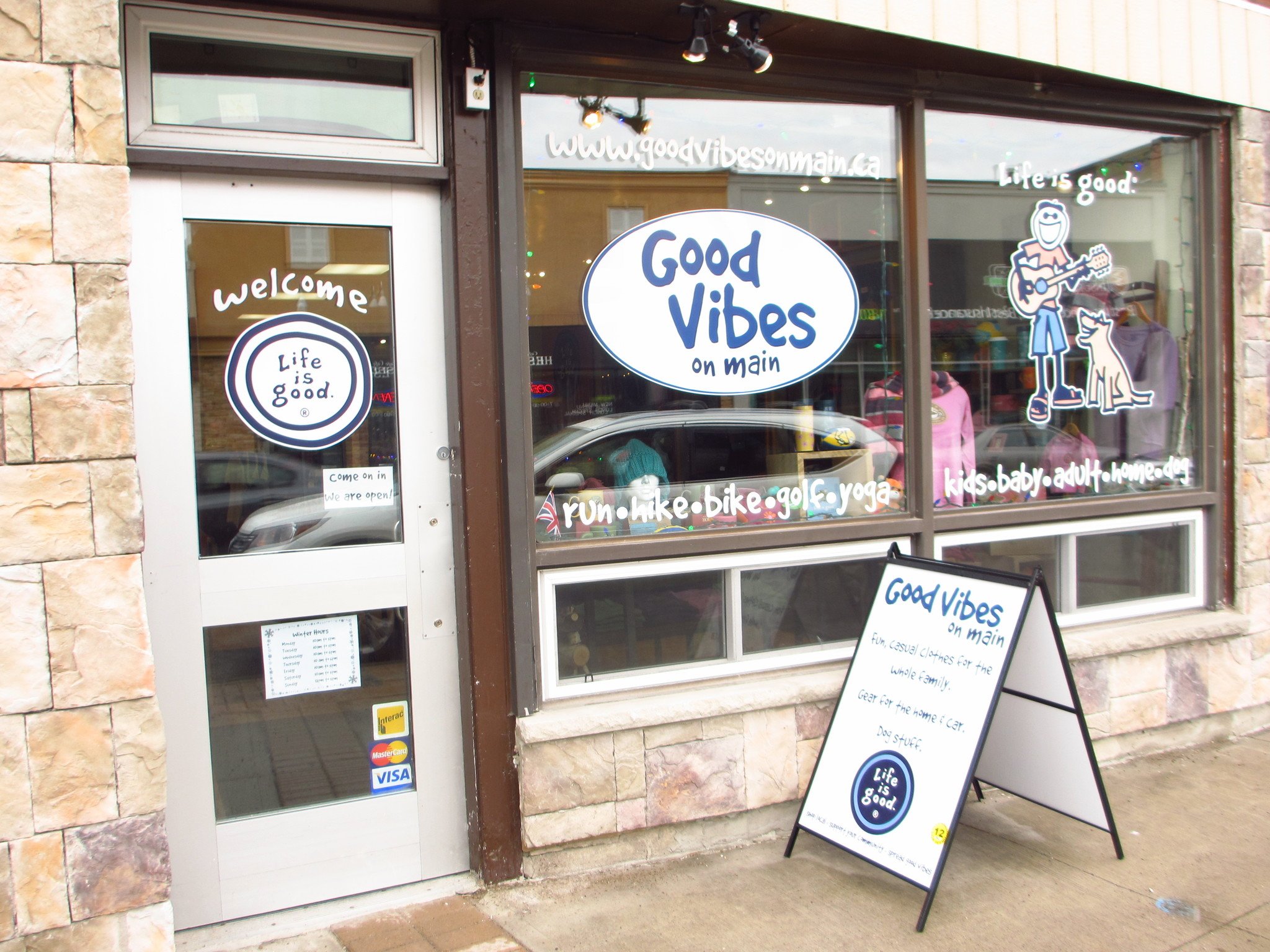 Address
254 Main Street, Newmarket, Ontario, L3Y 3Z5
905.895.0606
Lat/Long: 43.077632 -70.937311
STORE HOURS
Monday - Wednesday: 10am to 5pm
Thursday & Friday: 10am to 6pm
Saturday: 9am to 5pm
Sunday - 11am to 4pm
EVENTS
We have a busy weekend this weekend on Main Street! The Newmarket Farmer's Market is on every Saturday from May to October at Riverwalk Commons.
Find out more about Good Vibes on Main in our blog!
This weekend is the Newmarket Group of Artists 10th Annual Studio Tour. This annual, juried art show is walkable event located at the Old Town Hall & Community Centre, Main Street restaurants & businesses, and artist home studios. It's a great way to explore beautiful downtown Newmarket.