Where to Find Good Vibes!
Newmarket Store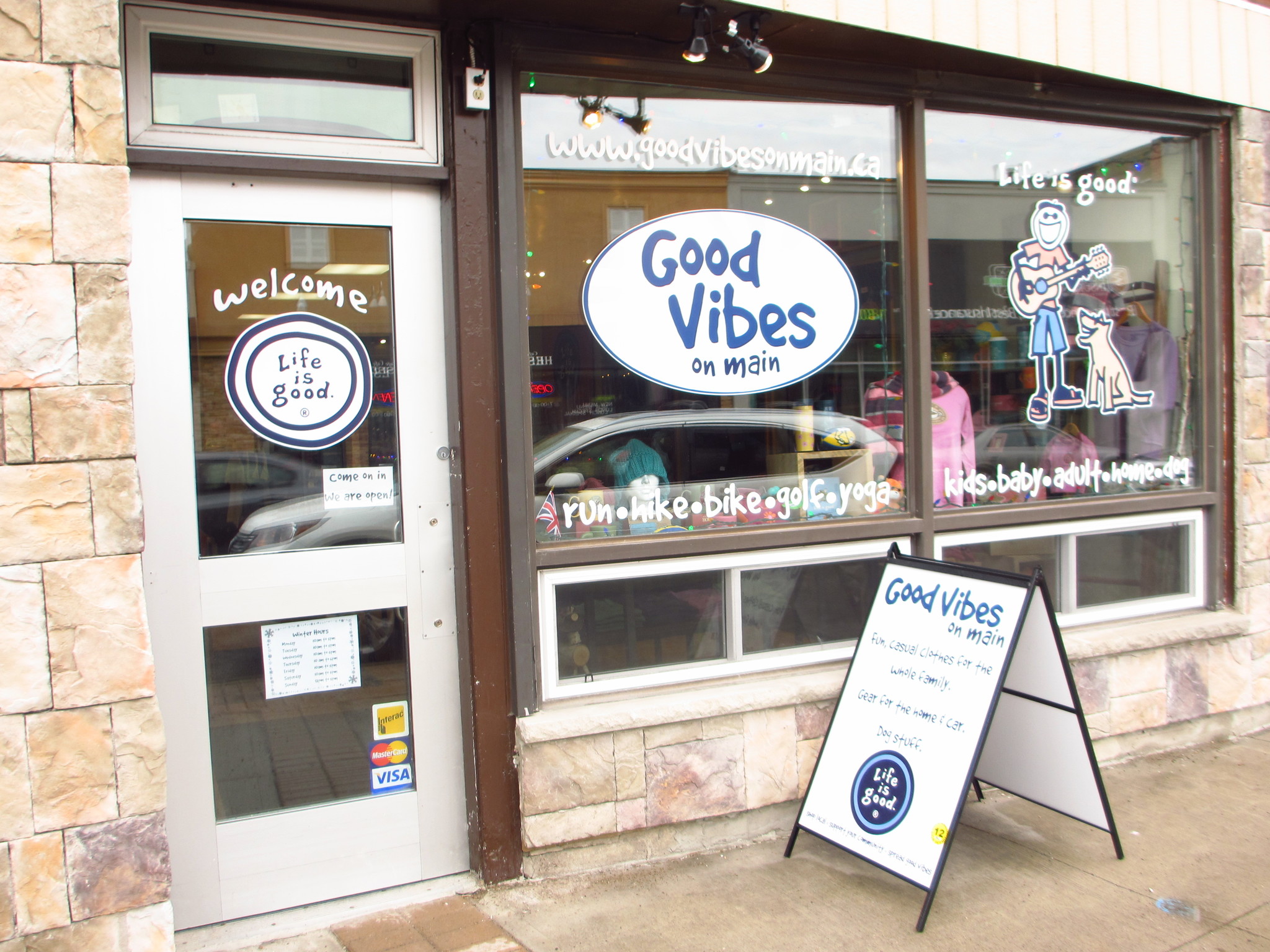 Address
254 Main Street, Newmarket, Ontario, L3Y 3Z5
905.895.0606
Lat/Long: 43.077632 -70.937311
Store Hours
Monday - Wednesday 10am to 5pm
Thursday & Friday 10am to 6pm
Saturday 9am to 5pm
Sunday - 11am to 4pm
Port Carling Store

Address
84 Joseph Street, Port Carling, ON. P0B 1J0
705.644.3377
Lat/Long: 45.117580 -79.577052
The store is located on the upper floor of the building - you can access the store either from the stairs on the side of the building or around the back. We are fully wheelchair and stroller accessible from the back door.
Store Hours (until Thanksgiving Weekend)
Friday - 11am to 4pm
Saturday - 10am to 5pm
Sunday - 11am to 4pm
We are spreading good vibes in Muskoka this summer with our pop store in Port Carling.